Vasari Tri-Colore Tassels with Pink, Olive and Painters Yellow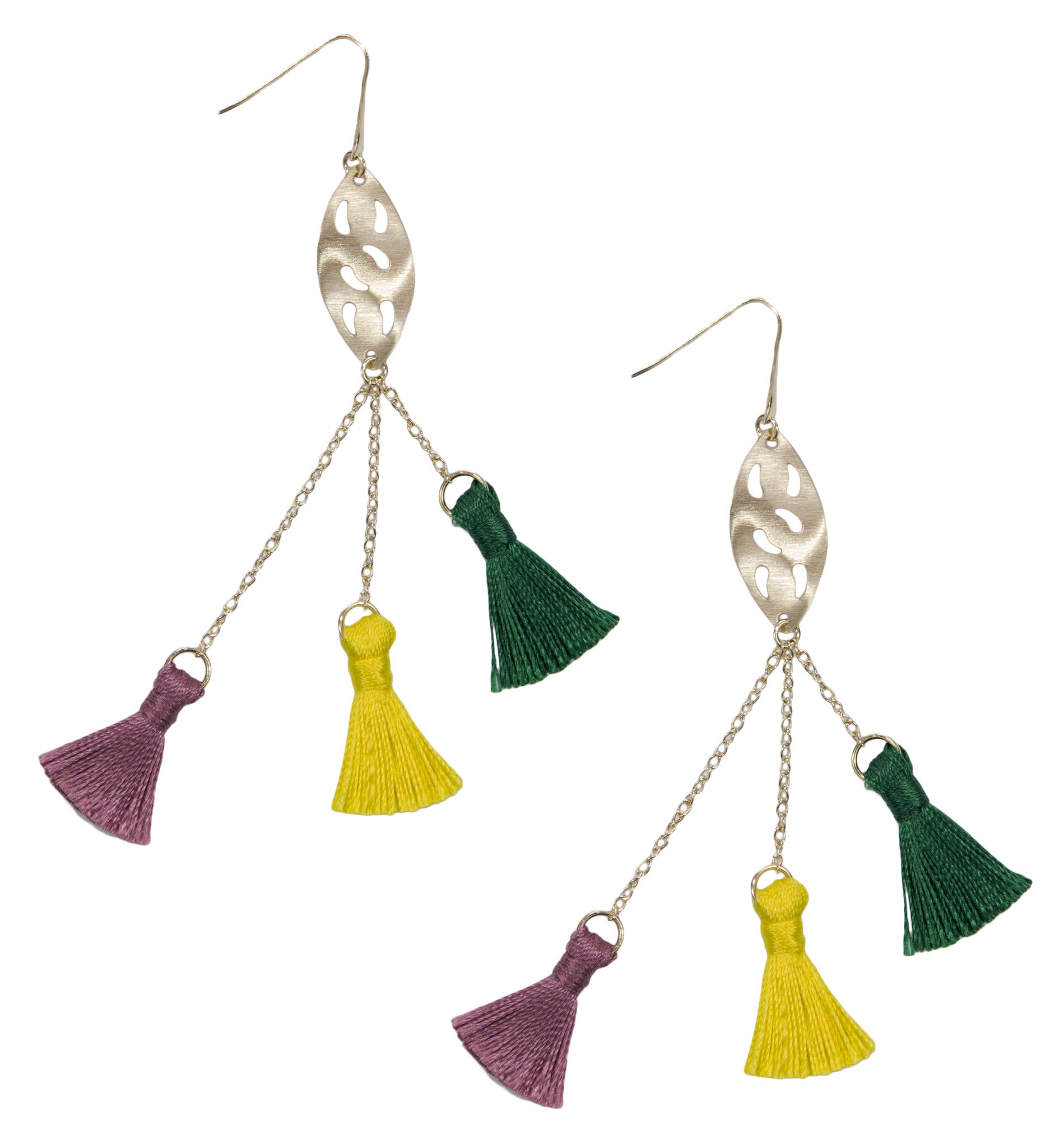 Description
The Nappa collection from Italy.
Inspired by Carnevale in Italy.  The intricate metal work is adorned with unique cutouts and the deep jewel tone tassels are perfect for fall.
The Nappa collection from Italy hails from a collaboration with skilled artisans in Italy who specialize working with laser technology hand-applied to various mediums of metal.  Lightweight statement earrings, pendants, necklaces and cuffs are hand-crafted from thin, treated sheets of galvanized brass, sterling silver and rose gold over brass.  These designer pieces offer a hint of futuristic-modern without sacrificing softness and femininity.  Truly unique.