Arezzo Chandeliers in Soft Brass & Mountain Sky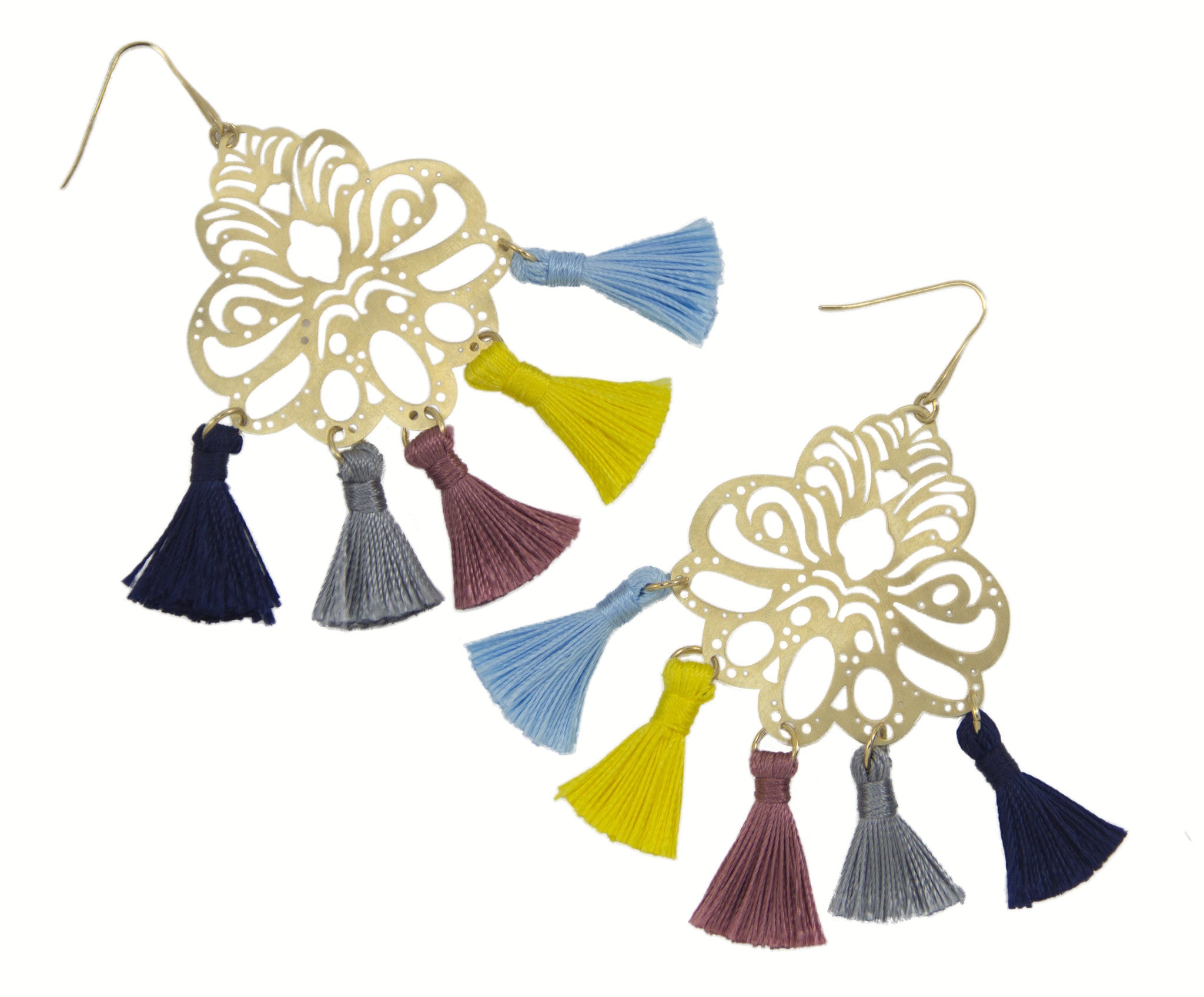 Description
Inspired by the city of Arezzo in Tuscany, these chandeliers are laser cut by hand with intricate, filigree metal work.  Light-weight chandeliers are adorned with and ensemble of Italian, jewel-toned silk tassels.  
Our Nappa collection hails from a collaboration with skilled artisans in Italy who specialize in working with precious metals that are hand molded, laser cut and  finished with hand sanding to create a perfect patina. The lightweight creations are constructed from galvanized brass, sterling silver and rose gold over brass.  An unexpected mix of modern & classic, pieces are adorned with medleys of Italian silk tassels and hand-picked baroque pearls.  These designer pieces offer a hint of futuristic-modern without sacrificing softness and femininity.  Truly unique.
Allow two weeks for delivery.
Hand-crafted in Italy.